Frühlingsfrische
Frühlingsfrische
tutorial samstag.
(English version below)
Der April, der macht was er will. Um auf jede Wetterlage vorbereitet zu sein geht man am besten mit einem richtig "frühlingsfrischen" Gesicht außer Haus. Hier ein paar Tipps und Tricks:
1. Unerlässlich ist die Pflege, also immer brav einschmieren um die trockene Winterhaut zu beleben! (Wir lieben "Skin Rescuer" von Kiehls)
2. Um das Gesicht richtig schön zu beleben gibt es nichts besseres als Highlighter, deshalb ein wenig davor auf die Stellen verteilen, die ihr schimmernd hervorheben wollt.
3. Ein wenig Gloss schadet nicht! (Für alle, die Lipgloss eher abgeneigt sind: "Eclat Minute" von Clarins stimmt euch bestimmt um.)
4. Um alles abzurunden noch Rouge unter den Wangenknochen verteilen.
Fertig!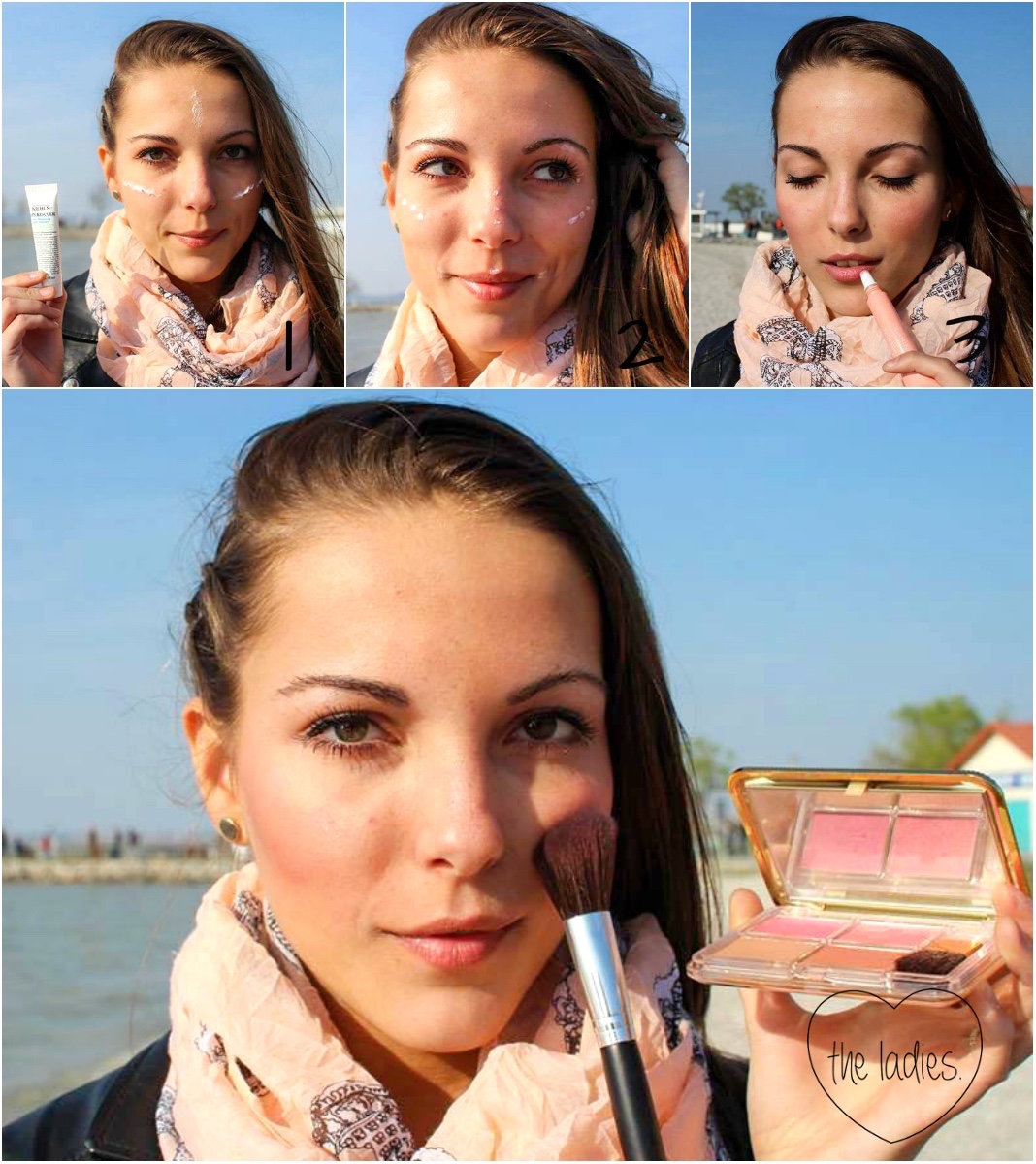 April fools! Guess the month itself is also fooling us with the weather.
To be prepared for any weather conditions it is best to go out with a really fresh face. Here are a few tips and tricks:
1. Skin care is indispensable, so never forget to moisturize your face in order to revive your dry winter skin! (We love "Skin Rescuer" from Kiehl's)
2. In order to really revive the face there is nothing better than a highlighter. Therefore, spread a little of the shimmering cream on the parts you want to highlight. (Cheeks, forehead, nose)
3. A little gloss doesn't hurt! (For those who are more averse to lip gloss: Clarins "Eclat Minute" will surely change your mind.)
4. To round it all up put blush under the cheekbones.
Now you're ready!